STARWORKS GLOBAL CELEBRATES LISTING ON COINSTORE
July 6th, 2022 - Leading Singapore hospitality and tourism blockchain and crypto technology company StarWORKS Global, has held a celebration party to commemorate the listing of the company's utility token and native crypto currency coin STARX on Coinstore, a global cryptocurrency exchange headquartered in Singapore.
StarWORKS Global first listed its coin STARX on the LAToken exchange on December 24th, 2021 followed by its latest and most recent secondary listing on the Singapore crypto exchange Coinstore on July 2nd 2022. This secondary listing is a significant milestone in StarWORKS journey to becoming the World's leading hospitality and tourism blockchain platform and ecosystem. Listing on a local Singapore crypto exchange allows investors in the ASEAN region to invest in StarWORKS more easily by purchasing the company's native coin STARX through an established market leading crypto exchange that is locally known and globally recognised.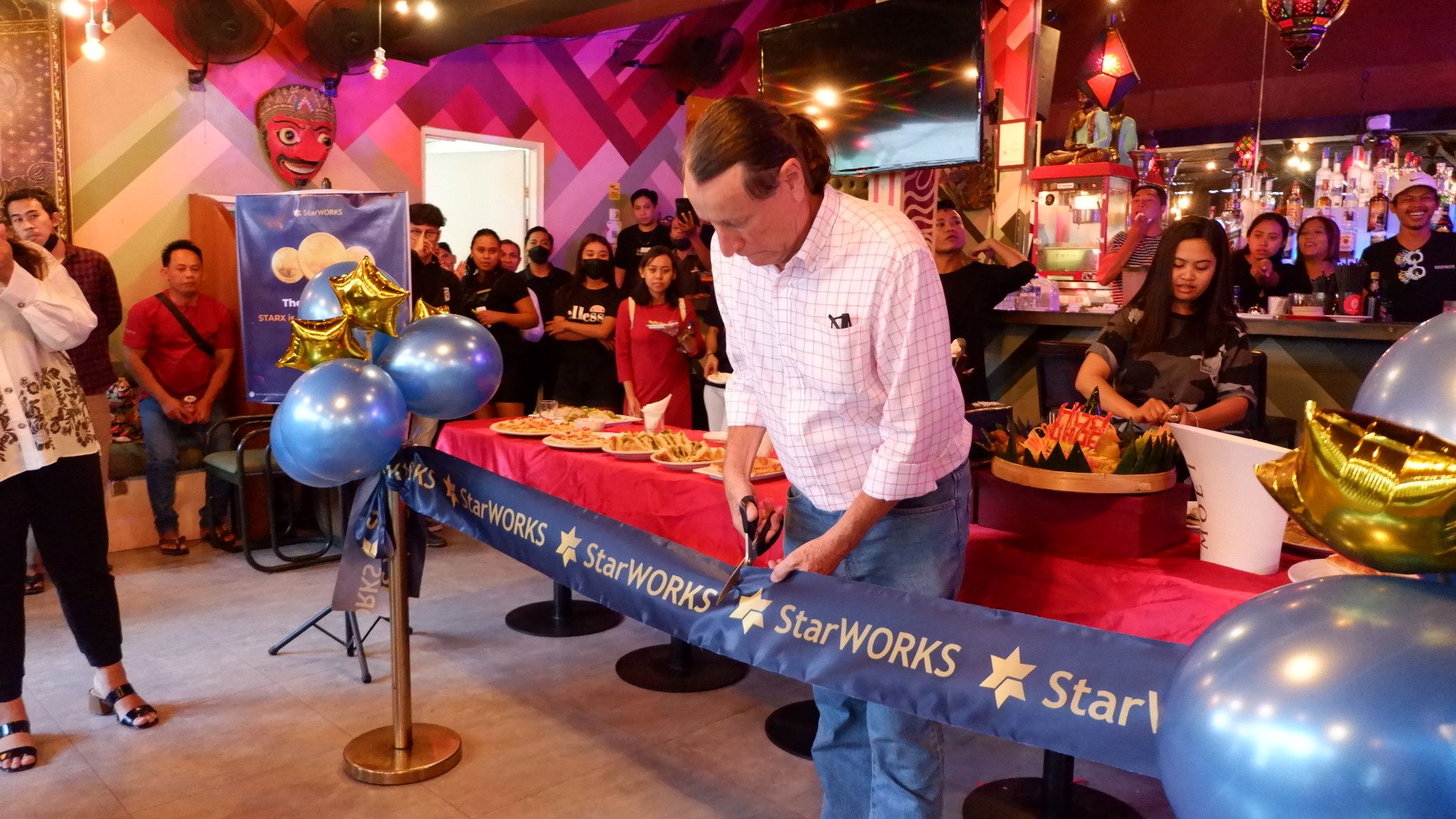 Above: Graham Bristow, Co-Founder, Chairman and CEO of StarWORKS Global Group welcomes guests to the Coinstore Starx Coin Listing Launch Party held in Bali, Indonesia
Bristow, said "We are delighted that our Starx coin is now listed on leading Singapore crypto exchange Coin Store. STARX will continue to list on an ongoing basis, both on major exchanges and on local exchanges that will include centralized and decentralized (DEX) platforms. This step offers benefits to STARX investors and community by connecting them with more people believing in the company vision and mission to rebuild and revolutionize the global Tourism, Entertainment, and Hospitality Industry".

About STARX Token
STARX is the gateway to the StarWORKS Global ecosystem and to wealth building
STARX Token is the native currency of the StarWORKS Global Group of businesses and has been developed based on the Ethereum Blockchain ERC 777 token standard.
About Starworks Global Pte
StarWORKS Global Pte Ltd is a Singapore technology company with an integrated ecosystem of blockchain, big data and AI products & services. The Singapore crypto company is on a mission to revolutionize the global Tourism, Entertainment, and Hospitality Industry by streamlining processes, offering better cost efficiencies, creating new opportunities, facilitating improved sustainability, and providing customers around the world with more personalized offerings, greater value and ultimately a more enhanced experience.

About Coinstore
Coinstore is a global cryptocurrency exchange, headquartered in Singapore. The company is one of Asia's largest and fastest growing Crypto exchanges and is on a quest to become the preferred digital asset trading platform for fun-loving institutions and ordinary investors around the world.
Contact Us
All Enquiries: [email protected]
Press Contact
Share This