GOT POINTS? REDEEM YOUR STARPOINTS REWARDS AT RED RUBY THE TERRACE!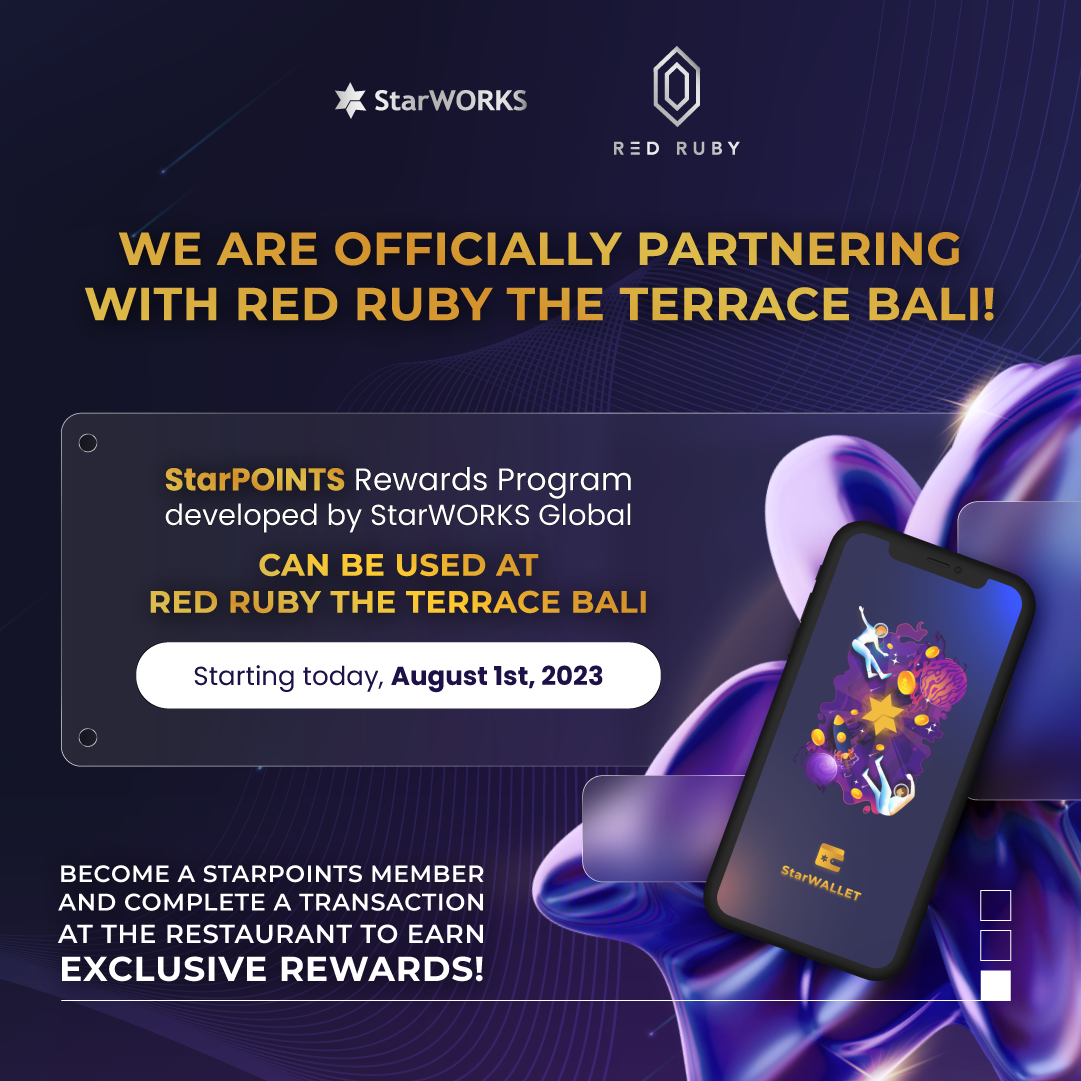 StarPOINTS Rewards x Red Ruby Terrace, photo by StarWORKS Global
Hello everyone! We've got some exciting news to share with you! If you've been earning those awesome StarPOINTS, it's time to put them to good use. Starting from the 1st of August, 2023, you can now treat yourself to an unforgettable StarPOINTS rewards experience at the fabulous Red Ruby The Terrace!
That's right, your favourite hangout spot is now part of the StarWORKS ecosystem, and we're happy to let you know that you can redeem your hard-earned points right there!
So, next time you're at Red Ruby The Terrace, you can simply tap your StarWALLET 3.0 app and tell them you're ready to redeem those StarPOINTS rewards you've owned! From delicious food and refreshing drinks to good times with friends, it's the perfect way to make the most of your rewards.
More details on Red Ruby The Terrace menu, here!
And here's the cherry on top - no more fussing about carrying physical loyalty cards or complicated vouchers. Your StarWALLET app will have everything you need, neatly organized and ready to make your visit a whole lot easier!
So what are you waiting for? Find out more about the StarPOINTS rewards program here, and don't forget to redeem and earn StarPOINTS only at Red Ruby The Terrace!
Press Contact
Share This