GOT YOUR TICKETS? SILENT DISCO IS JUST A SLEEP AWAY!
Your long-awaited Silent Disco is just a sleep away!
The highly anticipated Silent Disco event is just around the corner, waiting to whisk you away on a musical and disco journey like no other. With only one more sleep to go, it's time to secure your ticket and prepare for a night you won't soon forget!
The countdown starts now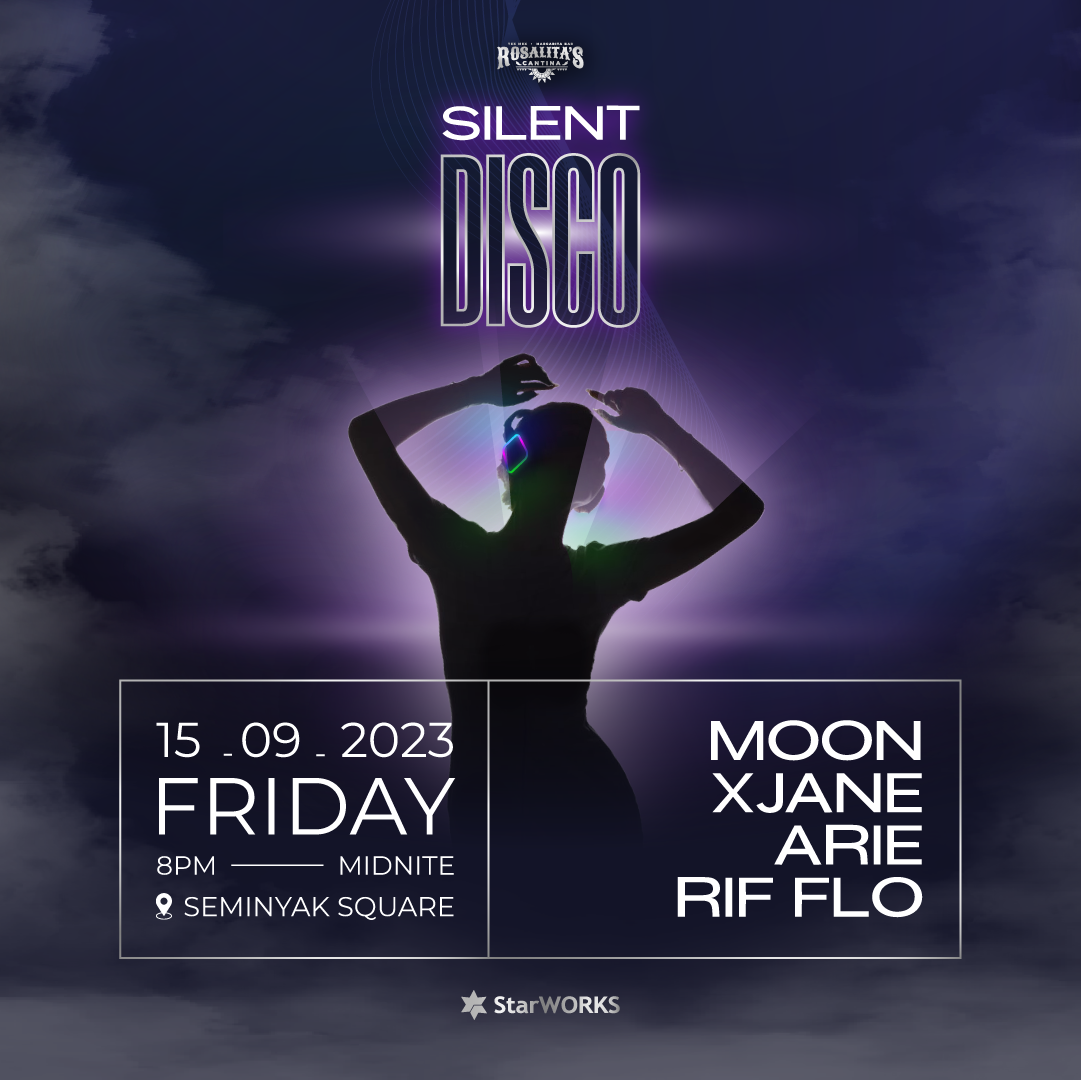 Silent Disco Ticket Price, photo by StarWORKS Global
Now, the countdown is on. Silent Disco is happening at Rosalita's Cantina Bali on September 15th, 2023. Don't let this opportunity slip through your fingers. Grab your ticket now, and get ready to dance, sway, and groove your way through an unforgettable night at the Silent Disco. The moment is almost here – make sure you're a part of it!
Book Your Spot Today: Silent Disco at Rosalita's Cantina Bali

Follow us on social media and don't miss out on our updates!
Instagram: Rosalita's Cantina & StarWORKS Global
Facebook: Rosalita's Cantina & StarWORKS Global
Press Contact
Share This